About The Project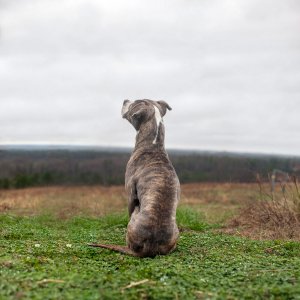 These are not just cute pictures of dogs. These are dogs who have been homeless for at least two weeks, and now face euthanasia if they do not find a home. Each week I bring one dog from the county animal shelter and photograph him/her at the local landfill.
The landfill site is used for two reasons. First, this is where the dogs will end up if they do not find a home. Their bodies will be buried deep in the landfill among our trash. These photographs offer the last opportunity for the dogs to find homes.
The second reason for the landfill location is because the county animal shelter falls under the same management as the landfill. This government structure reflects a societal value: homeless cats and dogs are just another waste stream. However, this landscape offers a metaphor of hope. It is a place of trash that has been transformed into a place of beauty. I hope the viewer also sees the beauty in these homeless, unloved creatures.
As part of this photographic process, each dog receives a car ride, a walk, treats, and about 2 hours of much-needed individual attention. My goal is to offer an individual face to the souls that are lost because of animal overpopulation, and give these animals one last chance. This project will continue for one year, so that we can see the landscape change while the constant stream of dogs remains the same.
---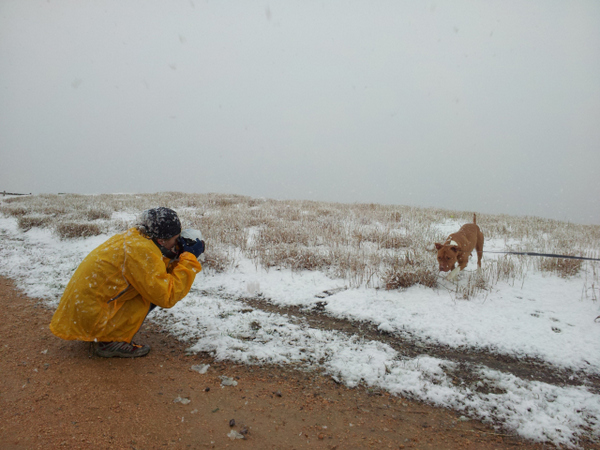 Landfill Dogs was made possible by a year-long sabbatical granted by Meredith College's Environmental Sustainability Initiative, and by the dedicated staff and volunteers of the Wake County Animal Center.
Also see the Project FAQ for answers to frequently asked questions.
Email is the best way to contact me, but please forgive me I don't reply right away.
LandfillDogs@gmail.com
---
About the Photographer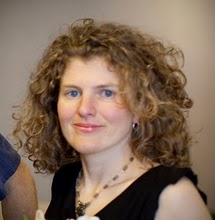 Mary Shannon Johnstone received her BFA from The School of the Art Institute of Chicago, and MFA in photography from Rochester Institute of Technology.
She is the recipient of numerous awards including "Pause, To Begin" artist, Critical Mass Top 50 (2009, 2010), and Honorable Mention in Lens Culture's 2010 International Exposure Awards.
Her most recent project "Landfill Dogs" became a 2013 Critical Mass Finalist, received "Best in Show" at "Puppy Love" exhibition in GA, and is one of the 2014 Review Santa Fe 100.
"Landfill Dogs" has been featured in national and international exhibitions and magazines, and was on ABC World News with Diane Sawyer in December 2013, and CNN's website in November 2014.
Johnstone is a tenured Associate Professor at Meredith College in Raleigh, NC.
More of her work can be found at her website: ShannonJohnstone.com
---